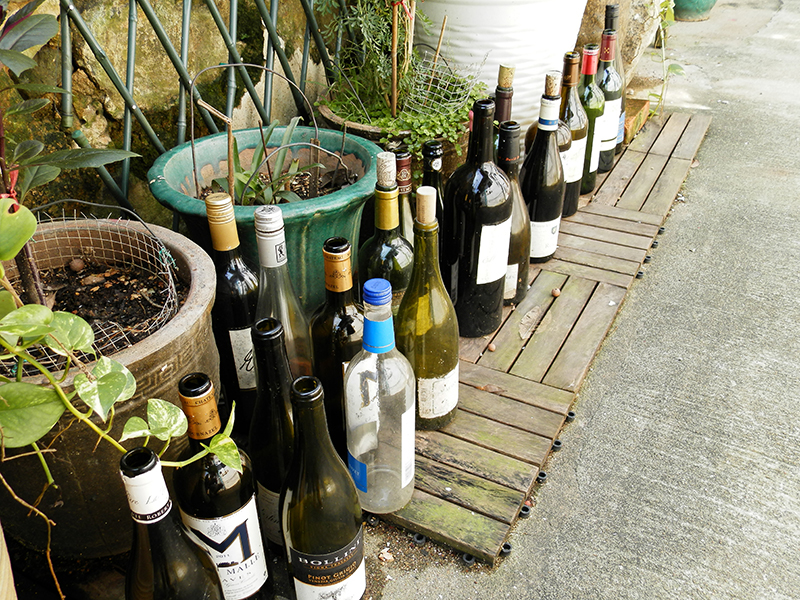 It is not a freakish phenomenon that most of the people see Pok Fu Lam Village as a shanty town. When people walking around the alley or the main street, they often find that there are stuffs scattered around and the building materials are mostly iron-hides and wood planks. The scene gives us sense that the village is disordered and dilapidated.
One of the reasons that people have such a sense is because the boundaries of private areas have expanded into public areas so that the outline of the spaces is random and gives us sense of chaos. The phenomenon disturbs me as it is hard to define which area is private or public in the village. Therefore, the issue of blurred boundaries interests me for further investigation.
After several visits, I found that the expansion of private spaces can be sorted into three different categories. For sundries, villagers place them beside their front doors and back doors and the sundries are usually necessities such as clothes or trolleys which they might use everyday. For additional structures, they try to expand their private boundaries by constructing walls or adding temporary structures to occupy dead spaces. For gardens, villagers often setup enclosures by bricks and concrete to create their own gardens.
However, such an arrangement is generally accepted by villagers and it seems become a characteristics of the village. It somehow reflects the neighborhood relationship and community maintained by villagers.
Will the community or such interactions among people being destroyed if we try to reconstruct the village?
Tony Yuen