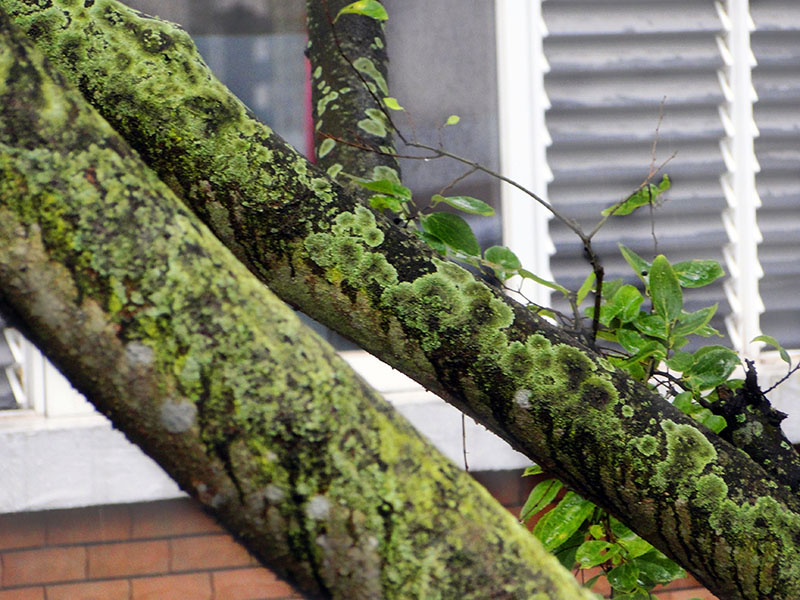 Who own the land ?
There should be a forest 300 years ago. When the settlements reached the lands, they shaped the lands and announced that they owned the lands. Till now, there is lots of argument about the ownership of the land pieces in Pok Fu Lam Village. However, without a doubt, the change of land ownerships will never deny the individuality of the lands.
Pok Fu Lam Village has lots of abandoned areas where only vegetations exist. However, once the settlements have shaped the land, undeniable and indelible history is left. Plants or other animals should also be considered as land users, they would invade and occupy the lands whenever they have a chance.
In my point of view, invasion, occupation and deterioration are three mandatory steps in nature for both wildlife and humans. Fighting for the land rights is a natural behavior of humans. In a long time ago, our ancestors fight for caves to live, protect their property and earn a better living. Same as before, we still fight for land rights, but the objective is to earn money.
Humans are too serious on treating their own private lands. Away from the regions of their homes, they seldom actively preserve the common areas. In Pok Fu Lam Village, there is tones of trash around the residential buildings or merely at the door-front. It is usual that people staying at home all day but not willing to clean the land around them. However, once humans are hand-off , the wildlife will take over the lands and turn them into wild again.
Maybe one day, our government or land development company will be interested in the village. If they keep hand-off to their lands, they may lose all of them at last. Unlike invasion of wildlife, places that are token away by other humans is irretrievable.
Koni Chan